Nowadays there has been an enormous increase in the amount of available data sets of any kind. As a result, the need of applying techniques to analyze and extract information of those data has become a crucial task. The intelligent analysis of data opens a new way of addressing problems impossible to deal with so far.
The Intelligent Data Analysis Laboratory at the University of Valencia, Spain, is coordinated by Dr. Antonio Serrano-López, who has been conducting research in machine learning for a long time, with plenty of cited papers in the area. IDAL is concerned with the application of techniques coming from very different areas such as statistics, artificial intelligence, data mining, computational statistics, machine learning, optimization, dynamic programming; to real-world data analysis problems. The IDAL has successfully applied those techniques to a wide range of applications in Medicine (Cardiology, Urology, Radiology, Intern Medicine, etc), Pharmacy (Pharmacokinetics, Pharmacodynamics, reinforcement learning in dosage optimization) intelligent processing of biomedical signals, models of prediction in environment, Web mining, marketing, etc.
Recent news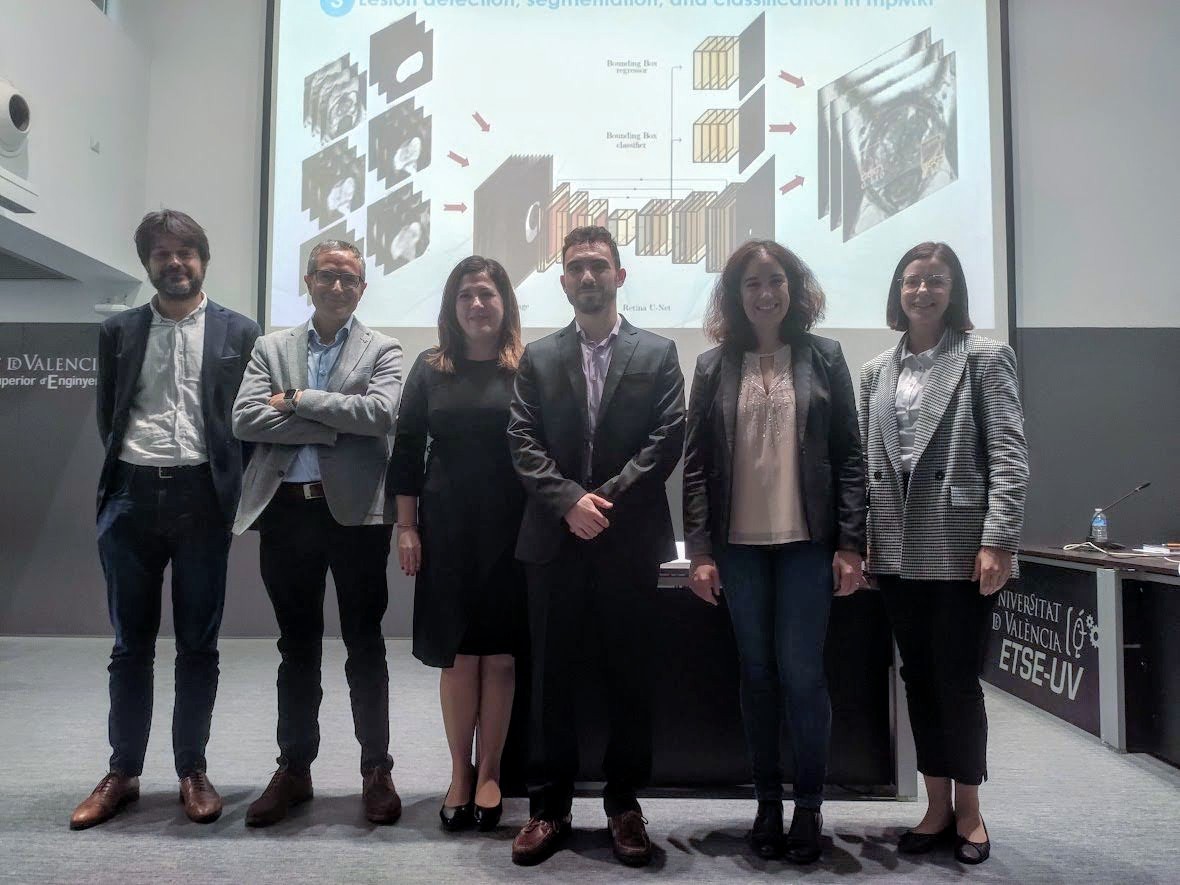 November 16, 2022
Our dear colleague Oscar J. Pellicer-Valero got his PhD last November 14th, after an outstanding viva of his PhD research entitled "Contributions of biomechanical modeling and machine learning to the automatic registration of Multiparametric Magnetic Resonance and Transrectal Echography for prostate brachytherapy". Oscar started...
Read More